Monthly Archives:
August 2014
Our newest Fellowship Riders affiliate, West Park Church of Christ in Virginia Beach, VA, used a popular 5K community event called "Spring to Life" that attracts hundreds of participants and families; many of them unchurched; to promote interest in dozens of outreach ministries  – among them their motorcycle ministry.
Steve Wiley, the leader of their Fellowship Riders ministry, is the organizer for this event and provided the picture of their tent and highlighted his H-D Road King with the Fellowship Riders flag, just in case anyone was wondering what he rides.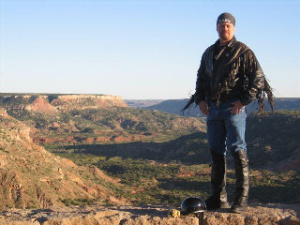 One particular young man I visited with started to leave and go back into the prison from the yard when the invitation began; I reached out and shook his hand and stopped him.
I asked him, "Do you have a spiritual belief?", his reply was, " sort of".
Then I asked him," If your sister, wife, brother or whomever picked you up the day of your release and on your way home you were hit by a truck and killed, and found yourself standing in front of Jesus and He said to you, " Why should I let you into my heaven?, What would you say?.
His reply was," I don't think I would get that far."
I also asked him," Would you like to know the truth?" and then, I explained this scenario; Continue reading →