Wheels Of Grace Magazine

Wheels Of Grace magazine (WOG) has been a partner of ours almost since our beginning. Editor Peter Kaye and Admistrative Assistant Faith Dowden have done articles on us, provided us with moral support and worked along side us at shows, ralley's and special events. Their heart for the biker comunity and it's unity have offered all of us a new perspective on the good work we can all acomplish regardless of the particular segmete of the motorcycle ministry field we choose to work in.
As you read through WOG you will see their view of unity among biker ministeries rings through loud and clear per our Lord's encourgement found in Psalm 133:1 "How good and pleasant it is when brothers live together in unity!"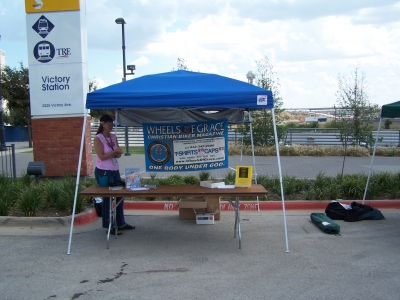 Check out WOG for yourself at www.wheelsofgrace.com
Check out WOG's new video introduction.