Start An Affiliate
Hearing God's Call
I no longer call you servants, because a servant does not know his master's business. Instead, I have called you friends, for everything that I learned from my Father I have made known to you. You did not choose me, but I chose you and appointed you to go and bear fruit – fruit that will last. Then the Father will give you whatever you ask in my name. This is my command: Love each other.- John 15:15-17
Are you hearing God's call?
Do you live to ride? Ride to live?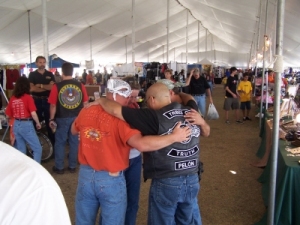 If you're a typical owner of an on-road motorcycle, we know who you are. You're 32 to 60 years old, with a middle to upper middle class income (these things aren't cheap, are they), a flair for adventure and a heart of gold. You're searching for something – but there's really no where to go. You feel an immediate and significant bond with all like-minded riders and seekers – which is why you're here. After all, if you had to ask, you wouldn't understand. Right? But, with 8 million motorcycles currently registered in the U.S., how come real, authentic riding partners are so hard to find?
Fellowship Riders is one of the fastest growing motorcycle organizations in the country. Starting with 35 people in May 2001, thousands of motorcycle riders and passengers have participated in Fellowship Riders events over these past several years. During this time, we have received countless requests, from people just like you, asking how they can start a Fellowship Riders motorcycle ministry of their own at their church.
The word about Fellowship Riders has also spread through our outreach. For the past several years, Fellowship Riders Affiliates, in partnership with Prison Fellowships "Angel Tree for Prisoners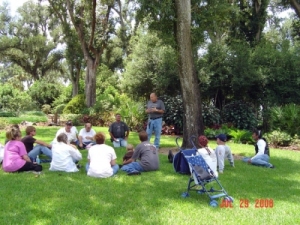 Children" have led church-sponsored "Angel Tree" missions through which we have collected and delivered thousands of Christmas presents to the children of incarcerated parents. The success of this project has garnered the attention of local TV and print media. Prison Fellowship Ministries, a major public foundation which organizes Angel Tree' missions throughout the world, has publicly endorsed our ministry and is now providing Fellowship Riders with visibility to more than 16,000 affiliated churches.
Through our minstry partners we bring information and opportunities to our affiliate groups so that they can introduce these programs to their communities and provide service where it is needed.