Monthly Archives:
June 2016
The Spirit-led vision to create an opportunity for Christian motorcycle ministries, such as Fellowship Riders, to come together for fellowship, great riding, forums for discussion and exchanging of ideas and testimonies, worship, prayer, renewal, and re-commitment to their mission of impacting their communities and our nation for Jesus is taking form as each day passes. The Lord's hand has clearly been seen in how details are coming together with the cooperation of the community of Sturgis, the encouragement and support of the ownership of the Buffalo Chip Campground, and the alliance of churches to name but a few.
In conversations with individuals, governmental agencies, churches, and businesses in Sturgis, it is amazing to discover the hunger and excitement at the idea of hundreds to thousands of Christian motorcyclists coming to "light up" the Black Hills with the radiance of the Son, the Light of the World.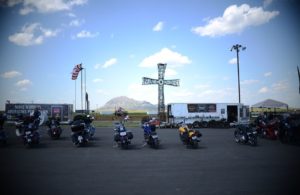 In the time since Fellowship Riders began working with Fellowship of Motorcycle Ministries to bring make this vision a reality, the Lord has given words over this undertaking; 1) a "sacred assembly" calling all Believers who have submitted their motorcycles as "ministry tools" for the Kingdom of God, 2) consecrate the Buffalo Chip Campground for the purposes of Almighty God so that when Bike Week comes a month later that the scent of righteousness will be a stench in Satan's nostrils, 3) that the presence of the Holy Spirit, the Hound of Heaven, remain and be released in power for salvation of the lost during Bike Week, and 4) that over time, the reign of darkness in the Black Hills be broken for the cause of Christ.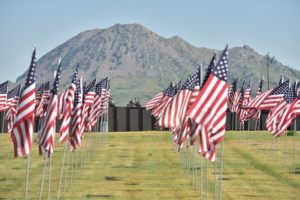 To put substance with words, in addition to individual registrations with details finalized soon, we are needing corporate and individual donations to retain headliner entertainment and offset the cost of services and facilities. Both Fellowship Riders and Fellowship of Motorcycle Ministries are 501(c)3, non-profit organizations and all donations will be used for this rally. Please click on the Donate Online button below to make your tax deductible donation.
It is our prayer and desire to see you in Sturgis for the Light Up The Hills Rally in July 2017.