Monthly Archives:
June 2017
A few weeks ago, I received an email from a church in Kenya who wished to become an affiliate of Fellowship Riders. Having received emails from Africa and other nations requesting financial or other assistance, I was skeptical and a little reluctant to respond; fully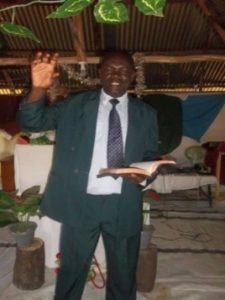 expecting the usual motivation for contacting Fellowship Riders.
In reading that first email there was no request for money, just a simple message asking if they could partner with Fellowship Riders in starting a motorcycle ministry. With a measure of caution, I asked more about the church and questioned whether our materials provided to our ministries in the U.S. would be of value in their culture and language. The reply I got from Pastor Jared Omweri was that they are a small church in Kenya with only 38 members and no motorcycles, but they wanted to establish a relationship with us and together to take the Gospel to the ends of the Earth.
Now how could we not immediately shout praises to Almighty God for His connecting our hearts as Brothers and Sisters in Christ Jesus, for we are of the same Baptism and same Spirit!!!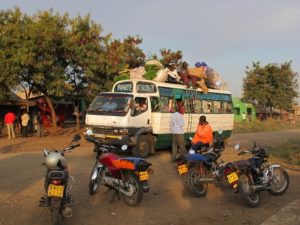 As we continued to exchange emails and to share the heart of the Father, the Board of Directors of Fellowship Riders unanimously approved Rigena Christian Church as an honorary affiliate with all rights and privileges afforded our ministries.
In working with other ministries outside the U.S., there can be a concern for the safety of individuals or churches and it is with the permission and agreement of Pastor Jared that this information is being shared. Please know that even now, Satan desires to destroy all the works of the Kingdom of God and we need to pray diligently for these and Christians everywhere.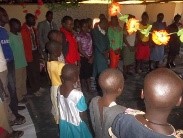 We are now gathering a "Starter Kit" of our Riders Tool Kit, patches, decals, flags, and other Fellowship Riders materials to be sent to our newest affiliate as they join with all the other Fellowship Riders affiliates in going into our communities "Powered by Christ".
Please join with the leadership of Fellowship Riders in welcoming our newest affiliate, Rigena Christian Church, in Kissii, Kenya as they begin the work of following the Lord's call to start a motorcycle ministry and "take the Gospel to the ends of the Earth."