Monthly Archives:
September 2019
Your Word… "My lips pour forth praise, for You teach me Your statutes. My tongue sings of Your word, for all Your commandments are righteous." Psalm 119:171-172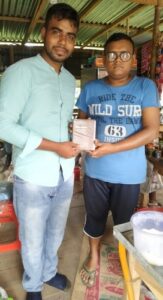 Titus Halder of New Life Fellowship Riders in Bangladesh, who works tirelessly presenting the story of Jesus to children and youth in villages around his home, yet often many miles away, has also received funds for Bibles in September. He has reported how wonderful it is to be able to give Bibles as a new dimension to his ministry as he was not able to do so without our help. He was happy to give a Bible to a shopkeeper in a tea shop, a Muslim school administrator, and a rickshaw puller as he goes where he is led.
Pastor Joshua Mochumbe in Sirare, Kenya also received funds for Bibles in September and gave several to women in his church, Sirare Church of God.
All contributions for Bibles are released on a rotating basis among all the ministries so that all receive funds periodically, typically every 2-3 months; more frequently if possible based on donations. The funds sent will usually purchase 10 Bibles in the people's native language.
Of the many needs of our international ministries, that of putting the Word of God in the hands of people who have never owned – or in some cases – who have never touched a Bible is probably the greatest.
Thanks always to those who have contributed to support and strengthen these ministries with Bibles, PA systems, tents/chairs, medical care, housing, burial expenses, and a wide range of needs. We are consistently hearing reports of people being saved, spirits being cast out, healing from disease and infirmities, and growth in membership of these churches.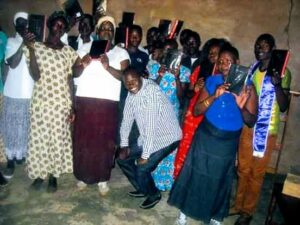 Though many needs are unanswered, the praises of God's provision and faithfulness overcome any frustration or doubt for He is on the throne and nothing is beyond His reach or beyond His knowing. Praise be to God!!!