Monthly Archives:
July 2010
Welcome to our Newest Board Member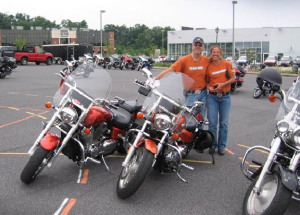 John Allen, East Coast Regional Director
John and his wife Carol love motorcycle riding throughout the year. Having lived in several parts of the country due to positions with the government, they have had abundant opportunity to meet many folks on the road and to share Christ with all that will listen. They currently live in Shepherdstown, WV and lead the Homeward Messengers Fellowship Rider Group. John also serves as Elder within the Homeward Calling Ministry, a Home Church Ministry in Charles Town, WV.
John and Carol are excited about what the Lord is doing in Homeward Calling Ministry. They recently completed another year of Angel Tree Ministry with the Messenger Group and look forward to future opportunities during the New Year in this area. They have also partnered with a Chapter of Angel Food Ministry in nearby Spring Mills, WV. "God is faithful and we are renewed each day with His loving kindness and mercy and look forward to new friends and ministry opportunities wherever He leads us. 
"Keeping it Simple" Homeward Calling Ministry Charles Town, WV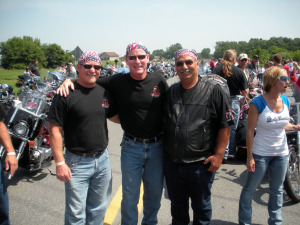 Good friends, open roads, a beautiful sunny day and the joyof serving Jesus Christ while riding a motorcycle…does it get any better than this, short of heaven?
What a blessed year Homeward Calling Ministry (HWC) has had!  We are a Home Church Ministry located in Charles Town, WV.  The first thing you might ask is, "what is a home church and what is it all about."  Here is a basic explanation. Continue reading →