Monthly Archives:
February 2018
1st Kenyan Fellowship Riders Leadership Conference – Nakuru, Kenya: Psalm 90:17 Let the favor of the Lord our God be upon us, and establish the work of our hands upon us; yes, establish the work of our hands!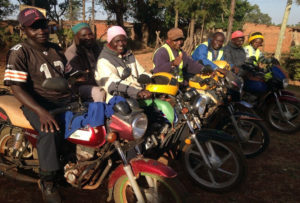 The Lord has brought our 4th ministry in Bungoma County and, together with the priceless assistance of Pastor Michael Kisabuli Masambu in less than a week, organized the 1st Kenyan Fellowship Riders Leadership Conference.
Pastors and leaders of our 4 ministries to the Boda Boda convened Monday morning, Feb. 12 at 7:30AM after those from Bungoma had departed at 12:00AM that morning, others from Nyamira and Kisii at 2:30AM, Pastor Michael from Kimilli, and the host ministry in Nakuru had arrived at the hotel. With a full day of fellowship, teaching, prayer, and planning, the day filled with the Spirit of the Living God concluded around 9PM.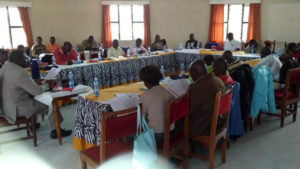 Led by Pastor Michael, these 28 leaders reviewed the God-breathed vision leading to the founding of Fellowship Riders, Code of Conduct, evangelism methods, developed organization and planning goals, and heard from the Scripture concerning their living a life that honors Jesus as Lord, separating themselves from the culture of lawlessness and darkness around them, reflecting the Light of Jesus at all times.
The Boda Boda do not have a good reputation, are often very poor, have sometimes organized into gangs dealing in drugs and prostitution, are increasingly engaged in political violence, and have in some ways become "lepers" to the community. But it is these whom the Lord has chosen to do "a new thing". Because of their movement throughout wide areas, they are "clay in the Potter's hand" to be made into a vehicle for the spread of the Good News of salvation through all the land. Continue reading →