After many prayers and more than a few anxious days, our package of materials has arrived in Nyamarambe, Kenya for our first African Fellowship Riders affiliate, Rigena Christian Church.
As we knew from the beginning, owning a motorcycle in Kenya is not like owning a motorcycle in America. These differences are mainly economic as motorcycles in many other countries are used for primary transportation as well as business; whereas the majority of riders in America own a motorcycle for recreational riding.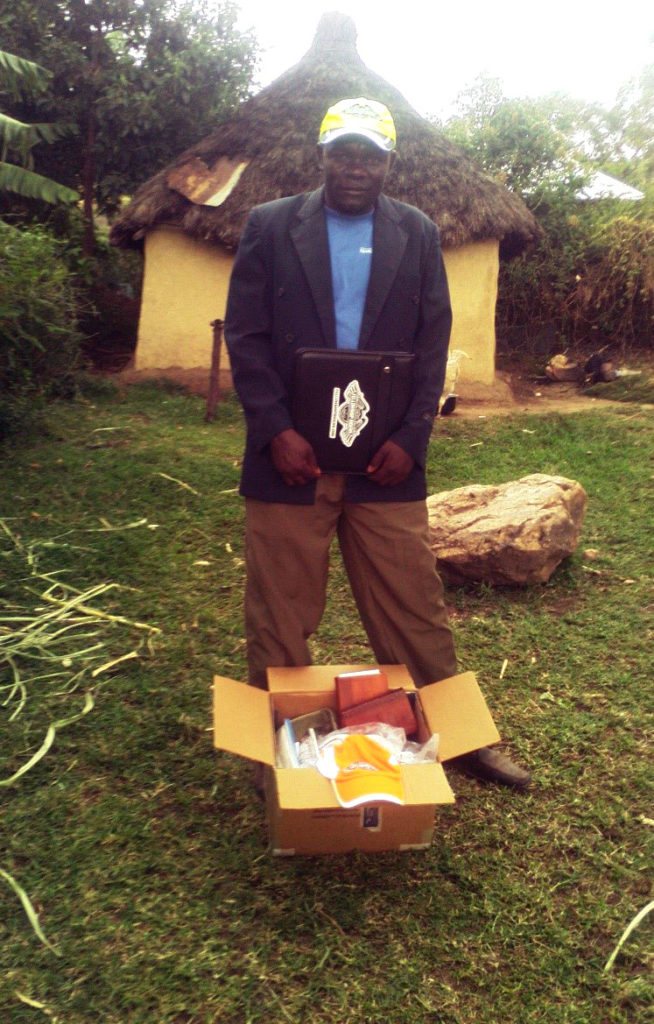 For this reason, we were concerned how well our Riders Tool Kit and other materials would adapt to this new culture of riders and have been supplementing that information with how to sponsor a Bike Blessing and other rider events such as a "Slow Race" to engage riders. Having rides to restaurants or points of interest are virtually impossible due to cost of petrol and food, so we are working to assist with activities that would appeal to riders while not placing a financial burden on them or the church.
Pastor Jared, a former rider now saving to purchase his own bike, heard the Lord's call to develop a ministry focused on this group and he has reported that "several of our members are anxiously waiting to begin engaging riders in our community" for the cause of Christ as they review the Riders Tool Kit, ministry best-practices, MSF Guide to Group Riding, patches, Biker Blessing Stickers, and other materials. In the most recent news, Pastor Jared said "Glory to God! I have received now five riders who are willing to join our teaching and preaching to spread God's word in the whole world through motorcycles."
How true are the words of the Apostle Paul when he said in 1 Corinthians 12:13 "For in one Spirit we were all baptized into one body, whether Jews or Greeks, slave or free, and we were all given one Spirit to drink."
For anyone wishing to partner with us in supporting this work of the Kingdom, you may donate by clicking Donate Online as we join with what the Lord is doing in Nyamarambe, Kenya.