Establish The Work
Psalm 90:16-17 Let your work be shown to your servants and your glorious power to their children. Let the favor of the Lord our God be upon us, and establish the work of our hands upon us; yes, establish the work of our hands!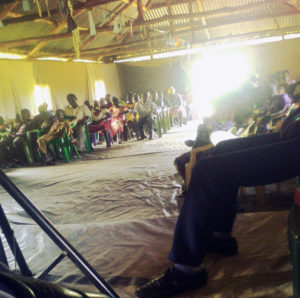 In the time since the 1st Annual Kenyan Leadership Conference in Nakuru, the Lord has shown Himself faithful and powerful among each of our ministries in Nyamarambe, Nakuru, Nyamira, and Bungoma County (Kimilili). Through the investment of several people into this amazing work of the Lord, we have been able to purchase 2 Public Address systems; one for Rigena Christian Church in Nyamarambe and one for Powered by Christ Ministries in Nakuru.
These PA systems have increased the impact of our ministries into the community by facilitating larger events and strengthening our affiliated churches. Church attendance and membership have grown as well as the number of people reached at every gathering with many testimonies of salvation and deliverance among the people. It has been reported that the atmosphere in these communities is changing, that there is a lingering presence of the Lord. To Him be the Glory.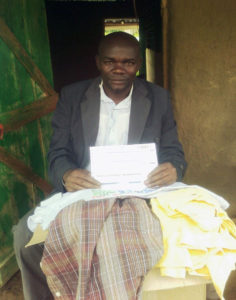 To help those in need of clothing, we have sent packages of used t-shirts which are being given to orphans, the poor, and those without adequate clothing.
In Bungoma County, Joseph Khisa, with the help of Alleluia Sanctuary of Praise where he is an Elder, rented a larger PA system that was available at the church and held their 2nd Crusade led by Boda Boda in Kamukuywa Township. In telling me about the crusade, Pastor Michael Masambu said when he is preparing for a community event, he must pray and widely promote the event to get an audience, but when the Boda Boda begin to sing, praise, and preach the Gospel, the people come from all over to see and to hear from those who are the lowest of society.
By the power of the Holy Spirit and the authority found only in the name of Jesus, this demon-possessed man was set free to walk in the Light, no longer a prisoner of the Prince of Darkness.
We rejoice in Thanksgiving for what the Lord has accomplished for this new work in Kenya, yet we have many unmet financial needs; 2 more PA systems at an approximate cost of $1,670.00 each, registering these ministries as Community Based Organizations in their counties, and tents, chairs, and banners to be used in their community crusades.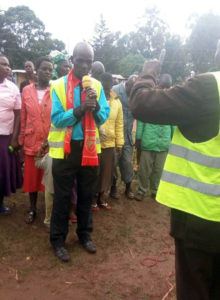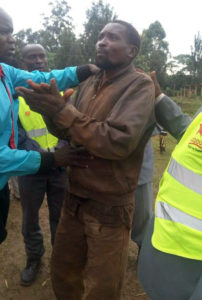 The Lord has shown us He has established this work, a work not planned nor from the mind of man, and we must now do what we can to build on this foundation which is Jesus Christ alone.
1 Corinthians 3:11-13 For no one can lay a foundation other than that which is laid, which is Jesus Christ. Now if anyone builds on the foundation with gold, silver, precious stones, wood, hay, straw — each one's work will become manifest, for the Day will disclose it, because it will be revealed by fire, and the fire will test what sort of work each one has done.